Not a big update. First a WIP of a generic ECW Royalist commander from the Perry Miniatures range: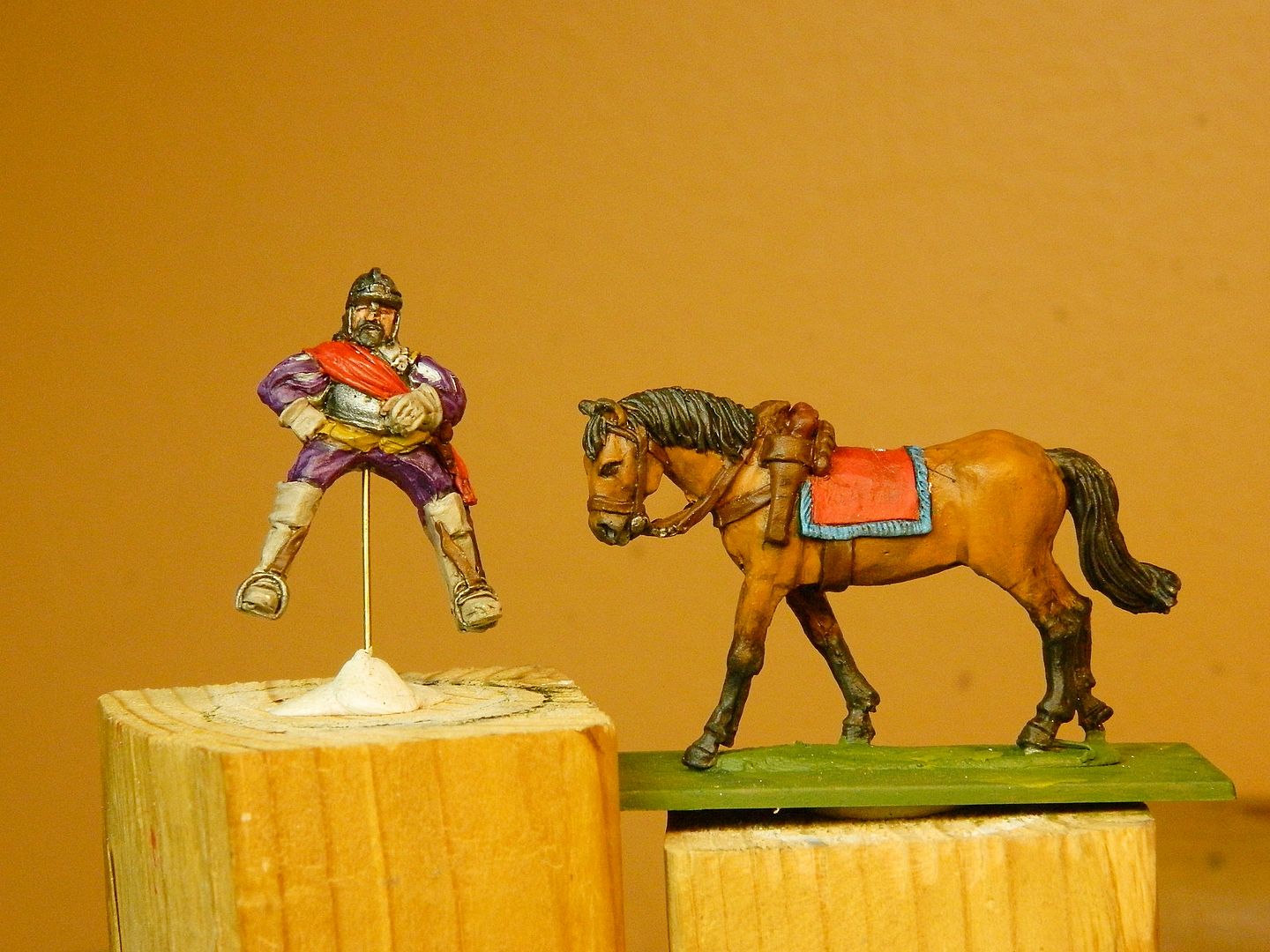 I also have Warlord's Mule Train prepped, primed and ready for paint: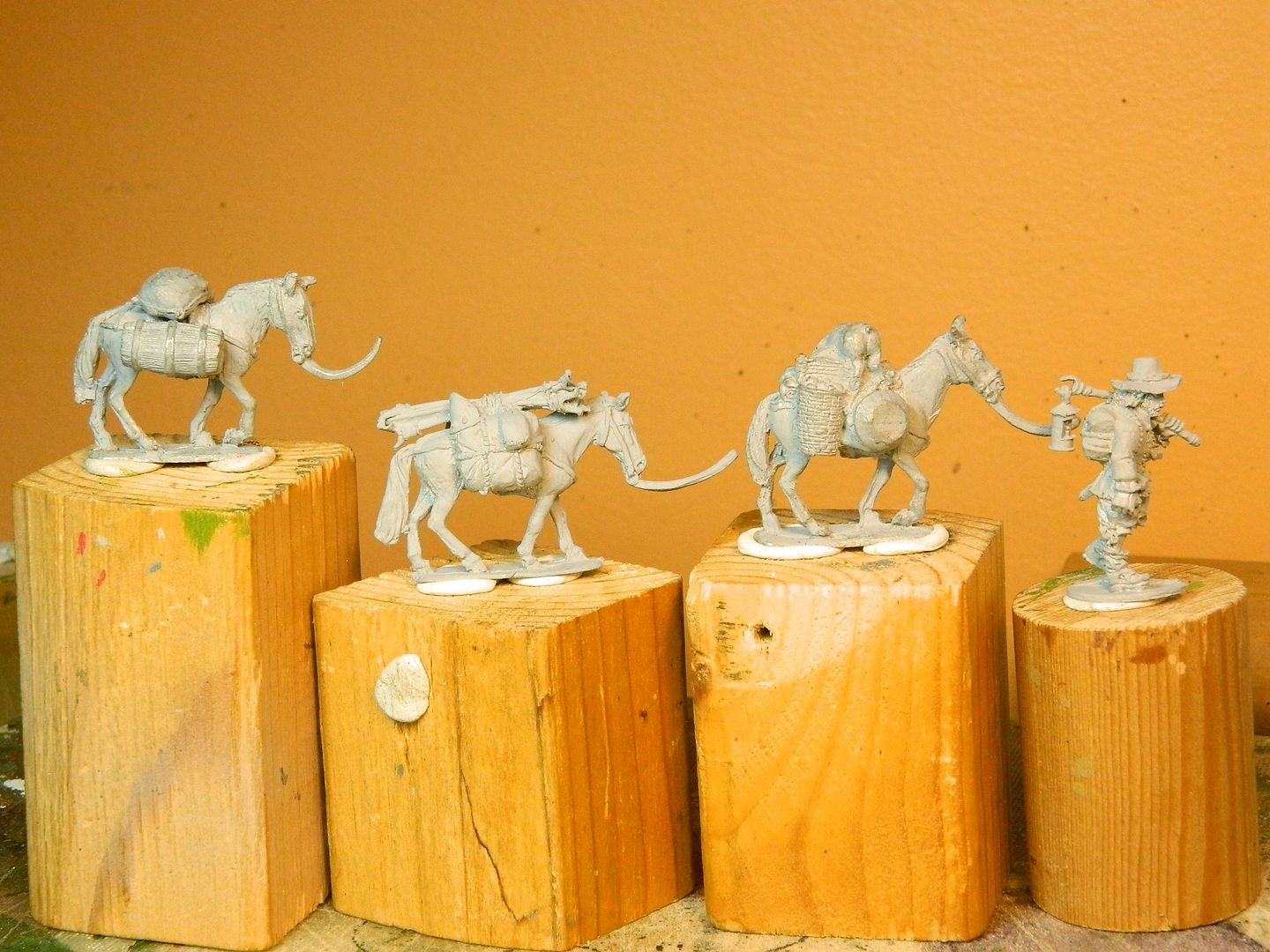 Earlier I finished some scrub bases. I made these in mind for Jeff's Afristan colonial campaign using the
Sword and The Flame rules
. The last pic shows some rough ground markers I made a few months ago for the same campaign.